Easy, Fee-Free Banking for Entrepreneurs
Premium Payments has been helping businesses by providing the tools to easily verify and accept payments through Electronic checks. We are committed to helping businesses speed up their payment cycle. Premium Payments prides itself on having the most knowledgeable team focused on check related services. Our team is committed to providing elite service to match our supreme products and solutions. we serve merchants large and small, virtual and traditional, nation-wide. We are experts in alternative payment methods. We make it easy for businesses to serve this growing market by accepting payments directly from a customer's bank account. Excellent Customer service, custom solutions and an innovative approach is a primary focus of the Premium Payments staff.
Premium Payments is the preferred remote payment solutions provider for businesses in US. When using Premium Payments, you are in the driver's seat and can create checks whenever and wherever you want. With the right tools to process Electronic check payments, merchants get their money more quickly and save a considerable amount in processing fees as opposed to those assessed in typical credit card transactions. Get your money faster and keep more of it by processing electronic checks. Our vision of a paperless payment ecosystem that supports real-time and hassle-free payments drive us.
We've built the most efficient "Electronic Check Payments" system which not only does away with paper Checks but provides for a way to transmit funds completely online while keeping the convenience.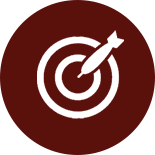 Our Mission
As technology advances, businesses find new ways of improving efficiency. Premium Payments is here to avail the resources to enable a trend towards a paperless society. Our Mission is to naturally increase the speed and reduces the overall costs involved with business payments.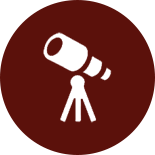 Our Vision
Our vision at Premium Payments is to provide a payment ecosystem to help businesses in every aspect of payment. We help businesses focus on achieving higher conversions and more sales by offers cutting edge remote payment solutions.
Our trusted partner
We have joined hands with several key players in their respective industries. We leverage our partnerships to create and offer cost-effective solutions to our clients.
Start Accepting Check Payments Online.
Start Your Risk Free Trial. No Credit Card Required.